MISSION AND VISION
What does United Way do?
United Way of Southeast Georgia is a volunteer-driven organization. These volunteers come from all sectors of our community, and they study ageny proposals, determine how to distribute the money raised in our community, and then monitor how well the agencies use that funding, ensuring that your gifts are used in the most efficient manner possible. Their commitment is to see that our money gets results.
Your support, whether it's money, time or expertise, will produce real and meaningful change in the lives of thousands of men, women and children. And, as more and more lives are changed, your support will make a measurable impact on our community.
How can you invest in our community?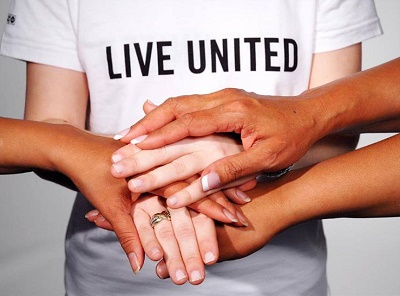 When you give to United Way, your gift helps more than just one person and one agency. United Way distributes your gift to programs that provide meaningful changes in the lives of individuals and families in our community. Your contribution is invested in local programs and services, addressing the needs important to the people who live and work here. Your money goes far, but not far away. It stays here helping people you know.
How do you change lives?
If you could help your community by solving its most urgent problems, wouldn't you do it? You can, simply by giving to United Way of Southeast Georgia. The support given to United Way is an investment in our community. When you join forces with United Way, you don't simply change lives. Through investing in United Way, you choose the role of community mobilizer, innovator and reformer. You become an advocate for change. You join a team focused on positively impacting lives in our community.