Spring Bling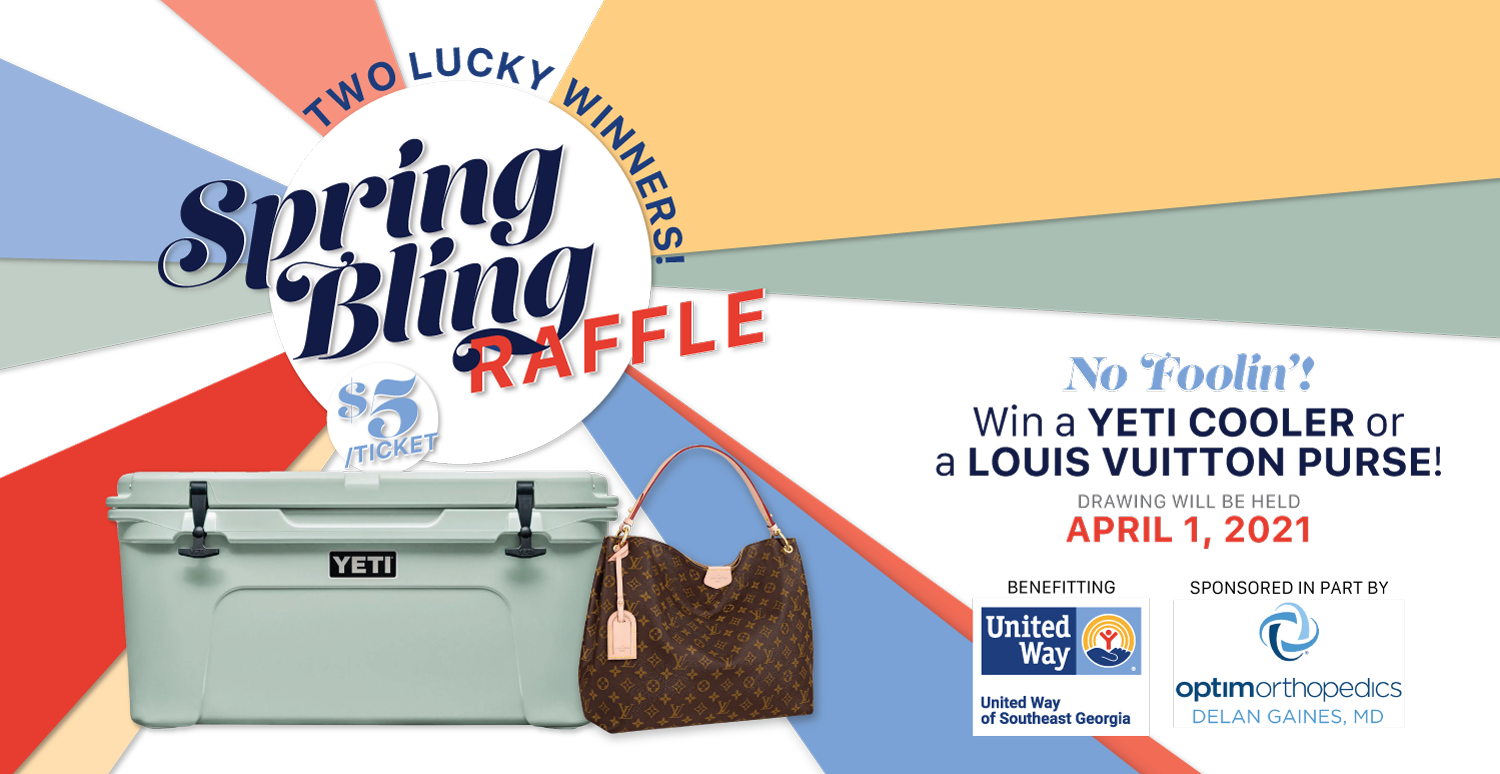 Purchase your $5 ticket for a chance to win either a 65-quart YETI or a Louis Vuitton Graceful MM purse, while also supporting your community.
To purchase your tickets locally, visit:
Or, purchase your tickets online here.
If you could help your community by solving its most urgent problems, wouldn't you do it? You can, simply by giving to United Way of Southeast Georgia. The support given to United Way is an investment in our community.